This is topic MINISTRY OF TRUTH? in forum Exposing False Teaching at Christian Message Boards.


To visit this topic, use this URL:
https://thechristianbbs.com/cgi-bin/ultimatebb.cgi?ubb=get_topic;f=53;t=000689

---
Posted by WildB (Member # 2917) on :

Attorney generals from twelve states, Delaware, Iowa, Massachusetts, Michigan, Minnesota, New York, North Carolina, Oregon, Pennsylvania, Rhode Island and Virginia, they all believe that lockdowns should be tied to vaccination status — human rights abuses the world has not witnessed since the rise of the Third Reich.

These attorney generals from twelve states are calling on the world's top social media networks to completely eradicate any negative claim about covid-19 vaccines. Facebook CEO Mark Zuckerberg and Twitter CEO Jack Dorsey have already implemented "misinformation" policies that remove any dissent against government lock downs, mandatory masks, and Big Pharma's forceful vaccine push. However, the new covid vaccines are so faulty and unsafe, vaccine injury and death claims are still spreading across social media.

The Ministry of Truth is taking over law enforcement to protect the vaccine industry

The most disturbing aspect about this: These are law enforcement officials who are criminalizing free speech and scientific progress. Law enforcement officials are not standing up for the rights of the vaccine injured, the oppressed, or the abused. They are actively working to oppress those who do not comply, who have been harmed by these medical experiments.

"The people and groups spreading falsehoods and misleading Americans about the safety of coronavirus vaccines are threatening the health of our communities, slowing progress in getting our residents protected from the virus, and undermining economic recovery in our states," declares the letter. Facebook "has not taken sufficient action to identify violations and enforce these guidelines by removing and labeling misinformation and banning repeat offenders,"the letter contends.

The law enforcement officials demand that Facebook take their abusive level of censorship a step further. Facebook has already blocked URL links of specific news sites such as Vaccines.News and blacklisted alternative streaming channels such as Brighteon, but now the attorney generals are demanding that Facebook prevent users altogether from using video streaming tools like Bitchute, Rumble, and Brighteon.

The truth about vaccines is finding a way to seep through all the censorship. Instead of getting to the bottom of the vaccine injuries and deaths, public health authorities and crooked law enforcement officials are trying to suppress any voice who dares talk about the problems with the vaccines. All this censorship, manipulation, coercion and force is making more people wary, and rightfully so.

click on https://vaccines.news/# for up dates.


05/03/2021 / Ethan Huff
Almost every fully vaccinated resident at a Kentucky nursing home tested positive for Covid-19

05/03/2021 / Mike Adams
EXTERMINATION machine unmasked: Why vaccinated people are making HEALTHY people sick, Pfizer document admits vaccinated people "shed" infectious particles, the spike protein is the bioweapon

05/03/2021 / S.D. Wells
DIRTY VACCINES 101: Dangerous mRNA Covid inoculations explained in laymen's terms for concerned people to understand

05/03/2021 / Ramon Tomey
UK vaccine records to be linked with travel passports, but they dare not call them "vaccine passports"

05/02/2021 / Nolan Barton
Scottish mom's legs turn into a pair of "giant blisters" after first dose of AstraZeneca's coronavirus vaccine

04/30/2021 / Ethan Huff
Two-year-old baby DIES during Pfizer's Covid-19 vaccine experiments on children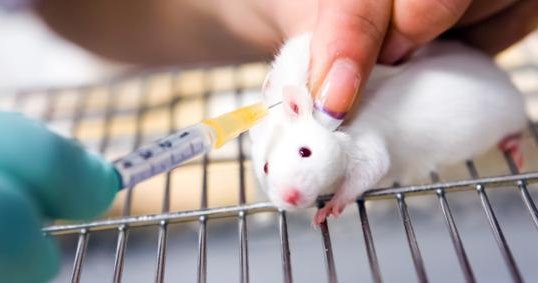 04/30/2021 / S.D. Wells
Stop saying you "did your research" before you got the Covid-19 vaccine … because YOU ARE the research! https://vaccines.news/2021-04-30-stop-saying-did-research-covid-vaccine-you-are-the-research.html

---
Posted by WildB (Member # 2917) on :

Facebook's Zuckerberg donated hundreds of millions to help Democrats steal the election for Joe Biden!




(Natural News) When it overtook its social media rival, MySpace, even then few could have predicted that Facebook would grow into the big tech behemoth that it is today.

Moreover, who would have thought that a geeky billionaire named Mark Zuckerberg would become powerful enough to literally decide the outcome of presidential elections?

https://www.naturalnews.com/2021-05-03-zuckerberg-donated-hundreds-of-millions-help-steal-election.html#

Pennsylvania Republicans are currently considering legislation that would change the rules for private grants such as these in future elections, requiring them to go directly to the Pa. Department of State to be distributed evenly. Similar bills have been passed in Georgia and Arizona and are being considered in other states.

The money was funneled through the nonprofit Center for Tech and Civic Life, which was founded in 2015. The org drew a lot of attention in the lead-up to the 2020 election when Zuckerberg and his wife Pricilla Chan gave it $250 million. A month later, the power tech couple added another $100 million; about $22 million of that money found its way to 21 Pennsylvania counties.

Republicans in the state smelled a rat right off the bat. They saw what was happening: The Zuckerberg-funded nonprofit was purchasing election infrastructure that would be used to drive Democratic voter turnout in a state nearly all political observers agreed would be vital to put in the Electoral College "win" column.

State GOP Rep. Jim Struzzi, who is a sponsor of the new legislation, noted that the actions undertaken by the CTCL is more likely than not a violation of the 14th Amendment's equal protections clause because "all eligible voters must be given equal access to their right to vote." He said giving some counties grants while denying it to others is inherently unfair.

Democrats and at least one state judge disagreed, pointing to a CTCL grant to some counties that went for Trump by a 2-to-1 margin. But that is window dressing to make the grants look 'bipartisan' when far more money went to Democrat-heavy jurisdictions.

"We must put a stop to private money election grants to cities and counties," said state Republican Rep. Eric Nelson. "Big tech significantly outspent government in selective areas resulting in a dangerous precedent for all future elections. I fought this before the election and will continue to battle tactics that result in the unequal treatment of voters."

How about adding this: Zuckerberg should be arrested for election meddling.

---


Powered by Infopop Corporation
UBB.classicTM 6.5.0