This is topic Navy Sub Collision? in forum End Time Events In The News at Christian Message Boards.


To visit this topic, use this URL:
https://thechristianbbs.com/cgi-bin/ultimatebb.cgi?ubb=get_topic;f=2;t=003196

---
Posted by WildB (Member # 2917) on :

Um, reading between the lines, me thinks things are heating up on the other side of the world.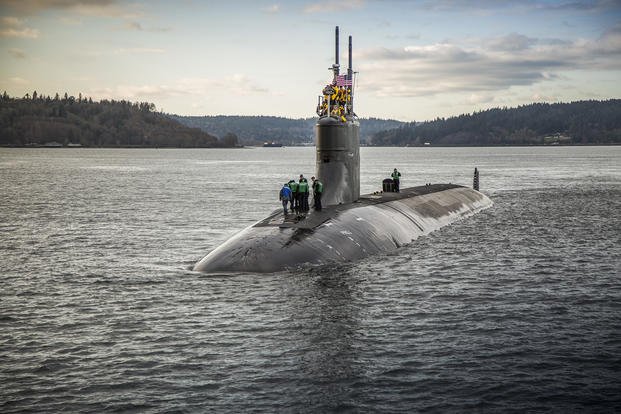 October 3, 2021

Navy put out cover story.

Re: WTHeck: US Nuke Attack Sub Immediately Puts Back to Sea after quick Resupply in San Diego.
China Fighters Buzz Taiwan's Defenses 10-days In a Row October 25, 2021

1 Timothy 2
1 I exhort therefore, that, first of all, supplications, prayers, intercessions, and giving of thanks, be made for all men;
2 For kings, and for all that are in authority; that we may lead a quiet and peaceable life in all godliness and honesty.

Romans 12:18 If it be possible, as much as lieth in you, live peaceably with all men.

2 Corinthians 13:11 Finally, brethren, farewell. Be perfect, be of good comfort, be of one mind, live in peace; and the God of love and peace shall be with you.





PS. This is also out there?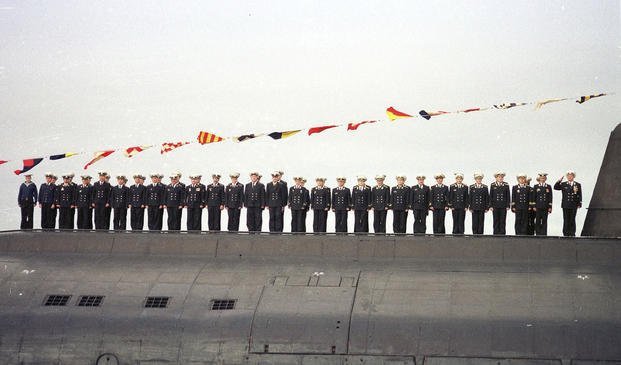 Crew members of the nuclear submarine Kursk, stand on the ship deck during the naval parade in Severomorsk, Russia, July 30, 2000. (AP Photo/File)


22 Nov 2021
Associated Press | By Vladimir Isachenkov

MOSCOW — A retired Russian admiral has alleged that the 2000 Kursk submarine disaster was caused by a collision with a NATO sub, an unproven claim that defies the official conclusion that the country's worst post-Soviet naval catastrophe was triggered by a faulty torpedo.

(21 year old story re-post)

---
Posted by Betty Louise (Member # 7175) on :

This is not a time to be a weak Christian. We need to be close to God and full of faith.
Betty

---
Posted by WildB (Member # 2917) on :

Put this on your prayer list. Short~Wav~ Radio was a blasting last night!

Russia has Sortied their ENTIRE Nuclear Submarine Fleet! No Drill!

story

26 November 2021 was very active and NOTHING

in AMERICAN NEWS!

One day after the United States told Russia "all options are on the table" for the U.S. in the event Russia moves against Ukraine, Russian nuclear submarines based in Vilyuchinsk, on the Kamchatka Peninsula have been urgently sent to sea!

ALSO-US Navy might scrap the Sea Wolf class submarine USS Connecticut, after the South China Sea accident/collision due to extensive damage.

ISRAEL STRIKES SYRIA – SYRIA FIRES A MISSILE AT HAIFA

26 November , Reports say the IDF struck multiple targets in the western Syrian city of Homs yesterday. This comes at the same time that the Israeli government admitted that a Syrian missile blew up over Haifa as a result of the offensive in Syria.

---


Powered by Infopop Corporation
UBB.classicTM 6.5.0