WildB
Moderator
Member # 2917


posted
---
OBAMA'S THIRD TERM: In 2014, America Overthrew The Government Of Ukraine, In 2022 Biden Just Announced Regime Change Is Coming To Russia!


Let's go through this by the numbers, shall we? In 2014, the Barack O'Biden administration funded the overthrow of the neutral government of Ukraine, and installed an anti-Russian government hostile to Putin and in the Democrats back pocket. This created the US vassal state of Ukraine, many people died in the process, and a state of 'cold war' began between the US and Russia. Once the new government was installed in Ukraine, Hunter Biden began receiving $50,000 per month for a 'do-nothing' job from Ukrainian energy company Burisma.

Foot note: O~Biden also knew there will be food shortages because of USDA actions. From Sept of last year WATCH

Recent, how did he know to announce it?Three days ago WATCH."We did talk about food shortages. It's going to be real.

Isaiah 9:16 For the leaders of this people cause them to err; and they that are led of them are destroyed.

Contrary to what Biden said during his remarks, Press Secretary Jen Psaki said (LIED) then that the shortage would not have an impact on the United States. WOW!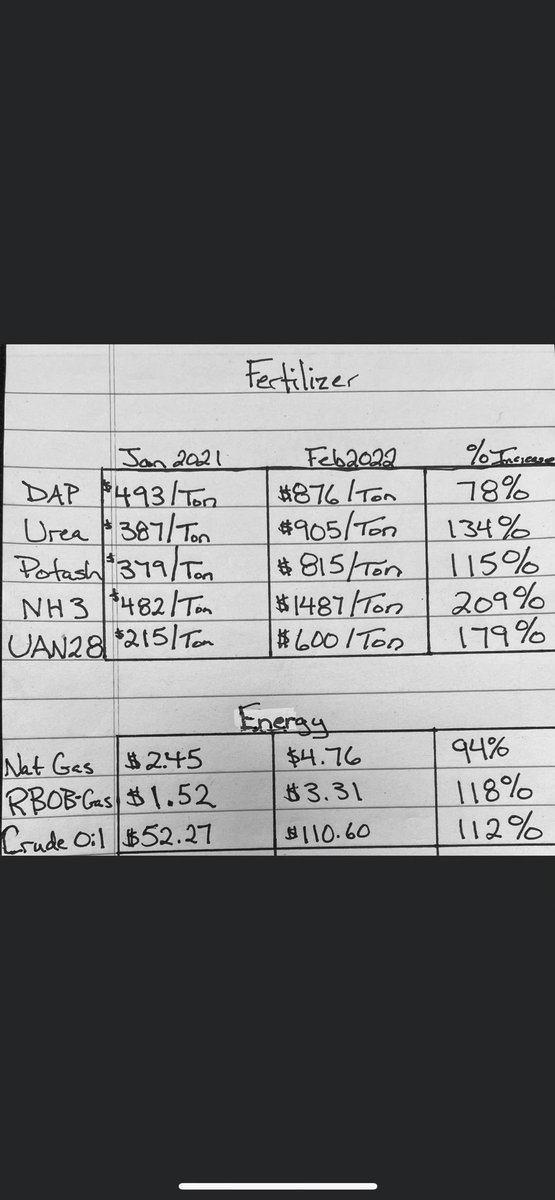 "While we're not expecting a food shortage here at home, we do anticipate that higher energy, fertilizer, wheat, and corn prices could impact the price of growing and purchasing critical fuel supply, food supplies for countries around the world," Psaki said. "And early estimates from the World Bank suggest disproportionate impacts on low- and middle-income countries including in Africa, the Middle East, and Southeast Asia."

--------------------
That is all.....

---
Posts: 8529 | From: USA, MICHIGAN | Registered: Mar 2004 | IP: Logged |