WildB
Moderator
Member # 2917


posted
---
Obama Inc. needs to be investigated and then prosecuted in the International Criminal Court (ICC) for war crimes and in particular the Genocide of the Syrian people.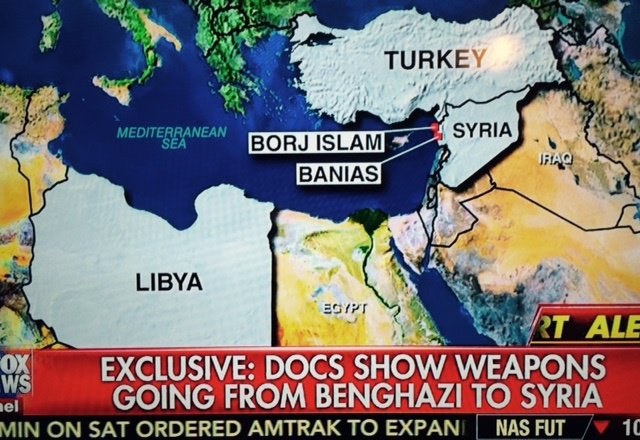 Why were there over 450,000 civilians murdered, mostly Christians and millions of others displaced and forced to be refugees?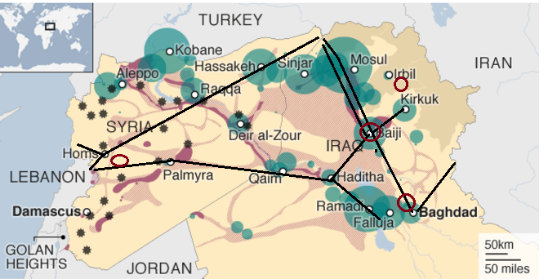 In the SVR's background "analysis/investigation" of Samata Ullah's past travels, this report continues, documents provided by the SIS showed him meeting at the US Embassy in London, in 2012, with US Ambassador Chris Stevens and an American arms dealer named Marc Turi—who, likewise, was in the employee of Hillary Clinton.

Electronic communications "derived/obtained" by the SVR regarding this 2012 meeting between Samata Ullah, Ambassador Stevens and arms dealer Marc Turi, this report says, was centered on the removal of 400 US made surface-to-air missiles taken from the then destroyed Libyan government and placed in the US Embassy in Benghazi.

Critical to note about these 400 US made surface-to-air missiles, this report continues, is that the Americans had promised to give them to the Libyan Islamic terror group Ansar al-Sharia in exchange for them providing protection to US assests (spy and arms running operations) in Benghazi.

Operating under secret orders from Hillary Clinton, however, this report notes, Ambassador Stevens, upon arriving in Benghazi after his meeting with Samata Ullah and arms dealer Marc Turi, secretly began sending these 400 US made surface-to-air missiles to "various/numerous" "undisclosed/unidentified" locations throughout both the United States and European Union—and which when Ansar al-Sharia terrorists discovered what had happened, on 11 September 2012, they attacked the US Embassy in Benghazi capturing Ambassador Stevens and before executing him raped him multiple times.

In 2013, this report continues, former US Federal Prosecutor Joseph diGenova, who was representing American whistleblowers trying to tell the truth about what happened in Benghazi, confirmed that all 400 US made surface-to-air missiles were missing from the US Embassy and believed to be in the possession of al-Qaeda.

With neither the SVR or SIS knowing exactly where these 400 US surface-to-air missiles actually were, this report says, "alarm/shock" overcame both the Federation and British intelligence establishments after Russian intelligence agents tracking Samata Ullah's movements in Turkey and Syria discovered that he possessed extensive documents about these weapons—and most fearful about how to separate their warheads.

Upon Samata Ullah's return to Britain on 1 December 2015, this report says, the SIS put him under "intense/radical" surveillance to learn more about the Hillary Clinton spy network he was working in, but when "indications/signs" showed him about to leave Britain a few weeks ago, he was secretly arrested on 22 September.

After being arrested by the SIS, this report continues, a specialized spy cufflink Samata Ullah was wearing was discovered to have the top secret diagrams of the missing US made surface-to-air missiles, along with his flat containing many other books and documents about guided missile technology.

Immediately after the SIS had arrested Samata Ullah, this report notes, British intelligence authorities urgently requested that they be allowed to interview arms dealer Marc Turi—who was then under indictment by the Obama regime in their effort to cover-up and conceal Hillary Clinton's crimes in Benghazi.

http://www.whatdoesitmean.com/index2131.htm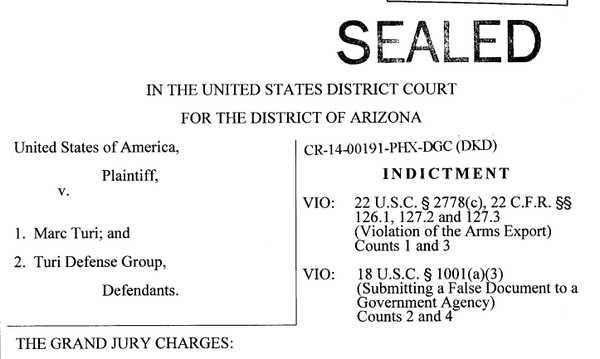 --------------------
That is all.....

---
Posts: 7567 | From: USA, MICHIGAN | Registered: Mar 2004 | IP: Logged |